We have established ourselves as one of the prominent office furniture manufacturers, exporters and suppliers in India. Our office furniture series are manufactured...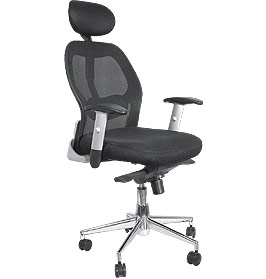 Welcome to a world of bliss
Raja Jaiswal is a name that connotes a perfect blend of three vital elements; magnificence, comfort and style. Through our years of matchless performance, we have established ourselves as one of India's leading chair parts manufactures.

What takes us way ahead of our competitors is an understanding of the market requirements as well as years of research that goes behind each of our product. The result of all the effort and relentless hardwork is furniture that is superior in class, elegant in look and appealing to the senses.

Our chair parts are made from finer quality wood, steel and other material that is acquired from trusted vendors after a through quality check by our panel of specialists.

At our manufacturing plant in India, an ideal combination of humans and machines is hard at work to deliver the end product, which is supplied to clients around the globe.

The wide range of colors and designs available not only complement your office décor but is also easy to move and re-stylize. And, as we at Raja Jaiswal like to say, for us quality is not a luxury but a habit.